team sweden china newsletter
TEAM SWEDEN IN CHINA NEWSLETTER
Team Sweden in China Newsletter

Dear Members,
Team work makes the Dream work!
Team Sweden have shown to add value to the Sino-Swedish community in many ways during 2021, mainly through the Business Climate Survey, a recent Survey on the Electricity Outages in South China, and followed by an upcoming event on Carbon Neutrality in November.
Within Team Sweden, each organisation is complementary to each other in how we can help companies to navigate on the Chinese market.
As a Team, we can enhance the collective knowledge and knowhow in order to better assist.
Many have faced challenges for the last 2 years, both on personal and professional levels. Yet the outcome has been positive in many aspects for most companies, and it has been encouraging to see the flexibility, adaptability, and reactivity to the situation that has been shown amongst our Swedish member companies operating in China.
Community has also increasingly become important during these last 2 years, which is an important role where SwedCham China comes into play.
We build community and make people meet. Our wish is to build bridges for increased understanding between our two countries and cultures, and give insights that also helps headquarters in Sweden to take the right decisions for their subsidies in China.
We wish through this Team work that our Dream will work consisting of increased understanding and collaboration, facilitation of information flow, and to a fruitful existence for the Swedish companies operating in China.
Daniela Ling-Vannerus Cassmer
General Manager
SwedCham China
Subscribe button
Click to subscribe the Team Sweden Newsletter 
---
Recent Events
Embassy: The Embassy attended the United Nations Biodiversity Conference (COP15) and the Second United Nations Global Sustainable Transport Conference.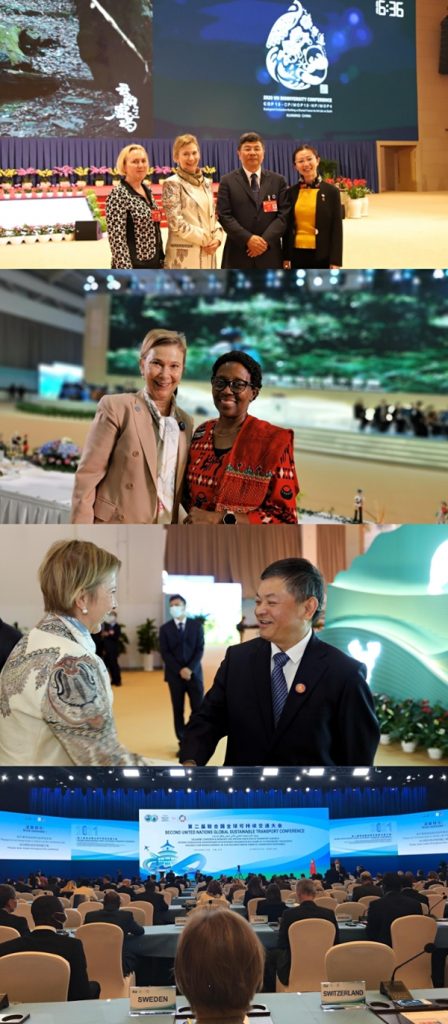 During the week 11-15 October, Sweden's ambassador to China, Helena Sångeland, and colleagues attended the High-Level Segment, as part 1 of COP 15 in Kunming. Part 2 of COP 15 will resume in spring next year, once again in Kunming, China. Sweden, through the EU's common positions in the post 2020 global biodiversity framework, will push for the introduction ambitious and actionable targets for biodiversity restoration and conservation as well as reducing global ecological footprints. Mainstreaming biodiversity through green finance is also a high priority for Sweden's future policy agenda on biodiversity. The same week, Ambassador Sångeland and the Embassy also attended the Second United Nations Global Sustainable Transport Conference in Beijing.
---
Consulate SH: Volvo Cars Sustainability Platform Launch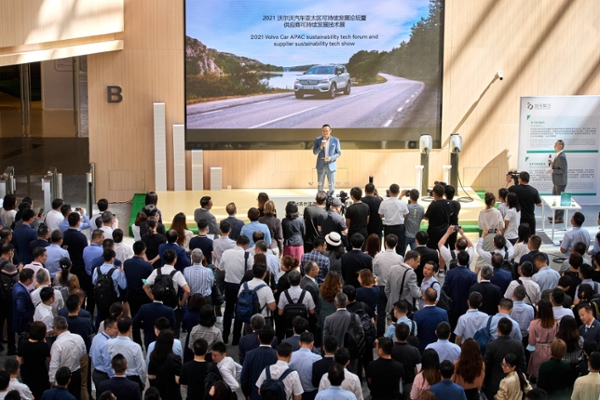 The automobile industry accounts for 7.3% of total global carbon dioxide emissions and is one of the industries with the largest carbon emissions in the world. Carbon neutrality in the automotive industry needs to take place without delay, and on July 21st, Volvo Cars launched its new sustainability platform themed "Focus on Climate Action across the Value Chain" at its Asia Pacific Headquarters in Shanghai with suppliers and partners to reduce carbon emissions and jointly achieve the goal of zero climate load. With more than 1 000 participants at its Volvo Cars Asia Pacific Sustainable Development Technology Day 2021, the company shared its sustainable development strategic goals and strategy: climate action, circular economy, and business ethics and responsibility. Volvo Car's goal is to become a global climate zero-load benchmark company in 2040, a circular economy company, and a recognized leader in business ethics.
Invited to deliver a keynote address regarding sustainability efforts on EU level and the effects on the automobile sector, Consul-General Marie-Claire Swärd Capra highlighted the EU "Fit for 55", a package of proposals presented in July 2021 on how to make the EU's climate, energy, land use, transport and taxation policies fit for reductions through its Green Deal, under which the EU intends to eliminate or offset its greenhouse gas emissions by 2050. Achieving this in the next decade is crucial to Europe becoming the world's first climate-neutral continent by 2050.
---
Consulate SH: Nordic International Forum in Shanghai on Carbon Neutrality in the Yangtze River Delta Region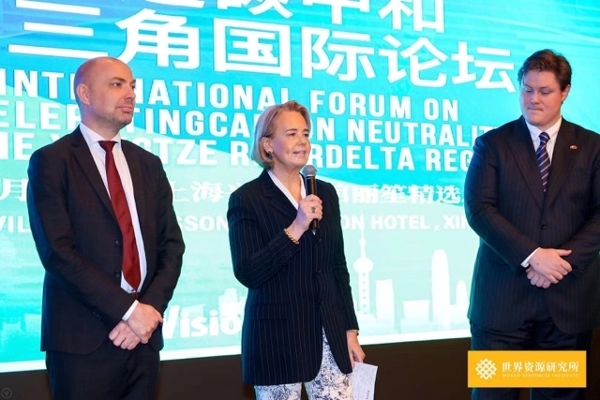 Climate change is a global challenge faced by all. During the COVID 19 pandemic, carbon emissions have dropped sharply, but as the global economy gradually recovers, emissions are projected to increase again. New joint efforts are needed to build back better. Continued economic growth and low-carbon action can be mutually re-enforcing.
On 10 June Sweden and other Nordic Countries initiated an International Forum on efforts towards carbon neutrality in the Yangtze River Delta (YRD) region. The event, both digital and in situ in Shanghai, was organized by the World Resources Institute.
The Forum brought together Nordic countries and representatives from the YRD region to learn from each other's government and business actions, and to promote sharing of experiences. Sweden was represented at the Forum by Mr. Mattias Frumerie, Director, Ministry of the Environment, Mr. Svante Axelsson, National Coordinator, Fossil Free Sweden, Mr. Jesper Wigardt, VP Communications and Public Affairs, Northvolt, and Mrs. Marie-Claire Swärd Capra, Consul General of Sweden.
---
Team Sweden: CEO breakfast about sustainability at the Embassy in Beijing
On October 19th, Team Sweden arranged a CEO breakfast at the Ambassador's Residence in Beijing on the topic of sustainability and Pioneering the Possible. The event was hosted by Ambassador Helena Sångeland. A dozen Swedish or Sweden-related companies attended and exchanged views and experiences of challenges and opportunities related to the sustainability transformation of their operations in China. The discussion also touched upon potential areas of co-creation and collaboration in areas as carbon neutrality, CO2 reduction, green energy, standardization and green transportation. A new Swedish initiative promoting the transformation into a more sustainable industry and society called "Pioneer the Possible" was presented by Team Sweden and the participating companies was invited to join the initiative and leverage Sweden's leading position within transition towards carbon neutrality in China.
---
Team Sweden: Online Workshop on district energy in Hainan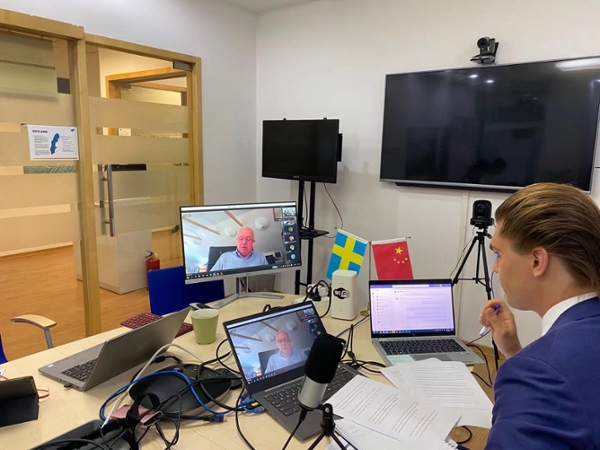 Business Sweden organized an online workshop on August 20th 2021 focusing on a district energy project in Lingshui city, Hainan province. Representatives from SweHeat & Cooling, ABB, Alfa Laval, Nxity, PG Monitoring, Swep and Vexve joined the online meeting presenting their district energy solutions to the project owner and their energy advisor in Hainan province. Participating companies appreciated the workshop as it brought forward concrete business opportunities. The workshop was supported by Swedish Energy Agency with the overall goal to promote Swedish Sustainable Heating & Cooling solutions.
---
Business Sweden: Swedish Smart Manufacturing Platform Event Suzhou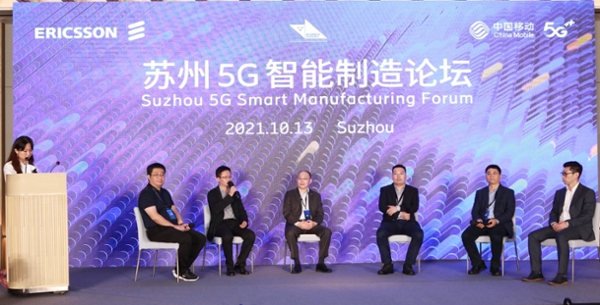 On October 13th, Business Sweden organized as part of the Swedish Smart Manufacturing Platform together with Ericsson and China Mobile an event in Suzhou, Jiangsu, focusing on how 5G and related solutions and services can help Chinese manufacturing companies in their transition towards Industry 4.0. As part of the event, Swedish companies Ericsson, AFRY, Axis Communications and Mimer, all members of the Swedish Smart Manufacturing Platform, presented how their solutions and services can help in the transition towards Industry 4.0 alongside presentations from local representatives. The event was attended by companies from the local industry and provided an opportunity to position Swedish solutions for Smart Manufacturing towards local stakeholders through both presentations as well as networking.
---
Embassy: Swedish technology at dairy farms in China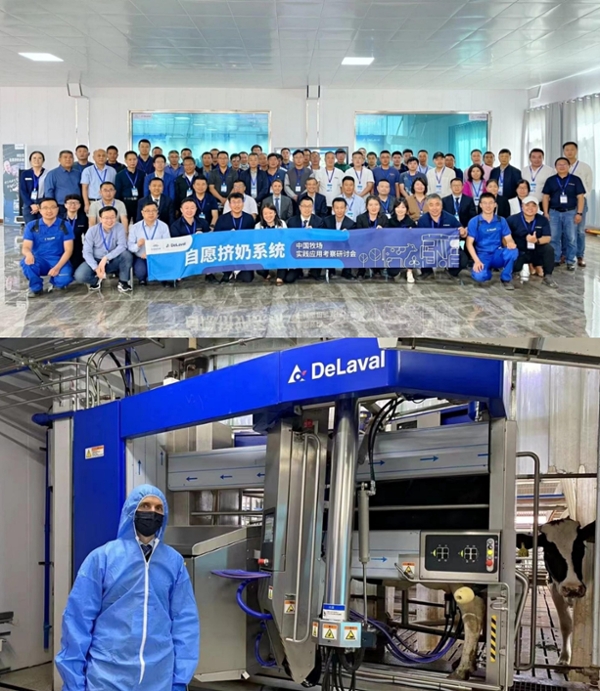 Chinese dairy production and consumption is growing. Some regions especially support growth of domestic dairy production.
In joint cooperation between DeLaval and the farm Jiubeier in Ningxia province, the Embassy agriculture counsellor was invited on September 24 to visit the farm as well as to speak at an information session and demonstration of newly installed DeLaval robotic technology (VMS 300). The provincial government is pushing for increased investments in dairy farms and higher yield per animal. Many farm owners, including state owned and private farms, joined the session with great interest due to earlier versions of the technology showing high efficiency and enhancing the work environment for labor as well as for animal welfare.
---
VisitSweden: online campaign to promote sustainable travel in the Nordics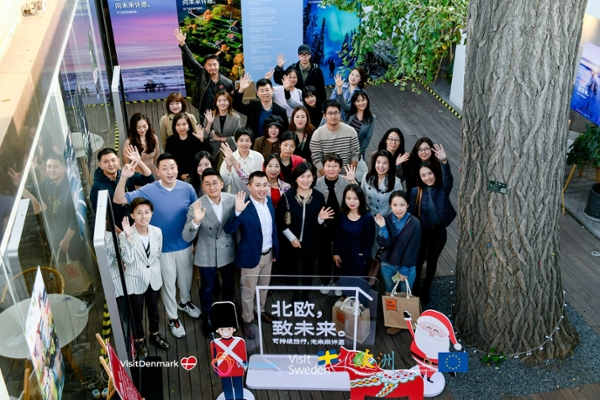 In the post-pandemic period, responsible travel will undoubtedly get more attentions by our target audience. There is certain awareness among Chinese consumers regarding good sustainability practice in the Nordics which we believe would trigger the travel motivations to a higher level. As such, Visit Sweden teamed up with Visit Denmark, Visit Finland and European Travel Commission and launched an online campaign to promote sustainable travel in the Nordics. A 6-hour livestreaming on WeChat showcased a sustainable Sweden from its nature, food and design and it received 370,000 views and a record high engagement rate of 25%.
The campaign was rounded up with a press event in Beijing last week.
---
Consulate HK: Eco Expo Asia 2021

The Consulate General of Sweden in Hong Kong is delighted to take part in Eco Expo Asia 2021 which is an international fair showcasing the latest green products and technologies, and offering green business opportunities for local and international companies. Co-organized by the Environment Bureau of the Hong Kong government, the fair will take place from 27 to 30 October.
This year's Eco Expo Asia introduces the new theme of "Promoting green recovery for carbon neutrality", encouraging concerted efforts to support environmental protection and economic recovery after the pandemic. The expo will be held in a hybrid format for the first time, with an online show running until 6 November.
On the first day of the event, the Consulate and Business Sweden will host a seminar under the headline "Sweden – A Global Leader in Green Innovation". We have invited formerly newscaster of TVB News Ms Akina Fong (方健儀) as the moderator and with the participation of the Swedish companies – Envac, Electrolux, Greencarrier, SCA Wood and Bolon – who will showcase their green solutions in different areas.
---
SwedCham China: Company tour Alibaba Headquarters in Hangzhou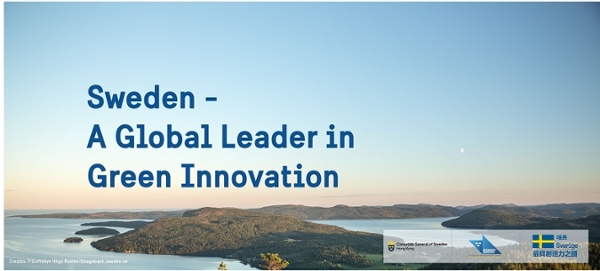 SwedCham were delighted to bring 30 members to visit Alibaba Headquarters in Hangzhou on October 15th.
A private tour was given around their premises, followed by a presentation by SwedChams Corporate Silver Partner Alibaba Cloud.
This was a very unique experience to see their experience center and learn about all the different fields where Alibaba is active. Impressive is an understatement!
---
SwedCham China: a first ever company tour in Western China, Chengdu!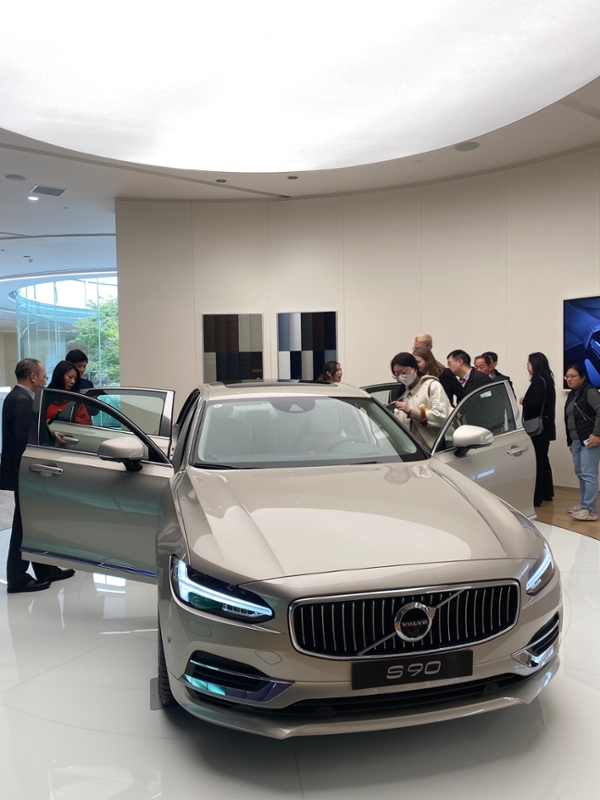 For the first time in history, SwedCham China organized a two day Company tour in South West China, Chengdu! The first day the visit went to Volvo Cars factory and Brand Experience Center. The second day we visited Pan Pan's factory as well as their very own Panda called Pan Pan.
We are grateful to our members that so generously receive us to their companies and factories around China, in order to share their practices and knowhow.
Team Sweden In House News
New Chairman SwedCham China: Ludvig Nilsson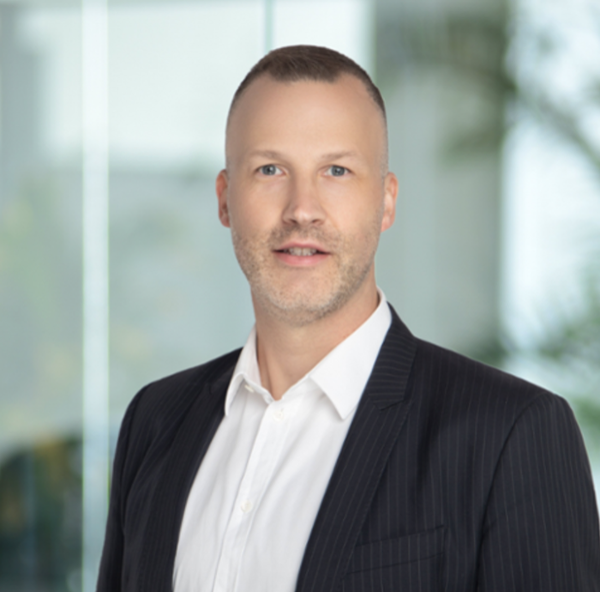 On May 9th SwedCham changed Chairman to Ludvig Nilsson, Founder and Managing Partner at Jade Invest. Ludvig is based in Shanghai and have lived in China for the last decade, is fluent in Chinese and married with two daughters.
SwedCham is delighted to have Ludvig on board and wish him a warm welcome!
SwedCham China would also like to take the opportunity to thank previous Chairman Lars-Åke Severin, CEO PSU China, for his excellent Chairmanship during the past 5 years.
---
Upcoming Activities
16 October – Nordic Pride LGBTQ Film Day (Con. SH)
26 October –  Life Science CEO Roundtable (Team Sweden)
31 October – Study in Sweden Promotion Event (Con. SH)
2 November   – Business Sweden, SwedCham and the Embassy of Sweden is arranging a seminar on carbon neutrality and business opportunities in Beijing
3  November – Sino-European Forum on Modern Wood Construction Organized by European Wood and MOHURD. (Embassy)
6 November – Study in Sweden Promotion Event (Emb)
7 November – Re-dress Clothes Swap: Fashion and the Circular Economy (Con. SH)
5 – 10 November – China International Import Expo
17 November –  a sustainable business day on the theme of workplace dialogue in Shanghai (Emb)
Oct – Dec  – Reboot Nordic Tourism Campaign – Sustainable travel product development (VisitSweden)
4 Dec – SwedCham Christmas party at Puxuan Hotel in Beijing
11 Dec – SwedCham Christmas party at IKEA in Shanghai
Date TBC –  Seminar on Green Transition in Industry and Transport: Swedish Policy and Knowhow (Con. SH)
---
Team Sweden in China
Embassy of Sweden in Beijing
ambassaden.peking@gov.se | +86 (0)10 8531 1800
Consulate General of Sweden in Shanghai
jakob.holthuis@gov.se | +86 (0)21 5359 9610
Business Sweden
ask.china@business-sweden.se| +86 (0)10 5815 6006
Visit Sweden
lynn.li@visitsweden.com | +86 (0)10 6460 4201
beijing@swedcham.cn | +86 (0)10 6468 5820