- Meeting Point for Swedish Companies in China -
Welcome to SwedCham's interactive homepage!
SwedCham China's role is to enhance the business opportunities for our member companies in Mainland China. We aim to be the central meeting point for our member companies, as an information platform including articles, events, and educational courses.
We hope to serve as a virtual meeting point, where you can see what other member companies are doing, where to meet them for networking, and how to leverage SwedCham's infrastructure and know-how.
Please check out SwedPod latest podcasts, the member directory, and the latest articles and newsletters, as well as the latest member bulletin postings.
We are here for you!
SwedCham China Insights for the Week of November 21 – November 25 , 2022
Top news of the week: China issues rules to attract foreign investors into bond market November 21, 2022 China's central bank issued new rules on November 18 to make the country's bond market more attractive to foreign institutional investors, expanding currency hedging channels and making it easier for them to repatriate funds. China will unify its rules on cash accounts and cash payments for foreign investors and improve the way it manages foreign exchange sales and purchases for foreign investors,…
- upcoming events & courses -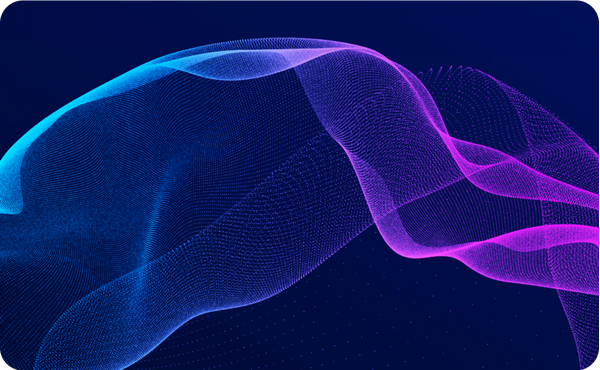 Workshop: Positive Intelligence & Mental Fitness [New date]
After a tumultuous year with many ups and downs for companies as well as individuals, SwedCham China, together with FinnCham Shanghai are glad to present this workshop on positive intelligence,...
Shanghai
SH: China Outlook: Key trends and development priorities
This year has been exceptionally difficult for the Chinese economy, and despite the rebound of GDP growth to 3.9% in the third quarter, the growth outlook remains challenging...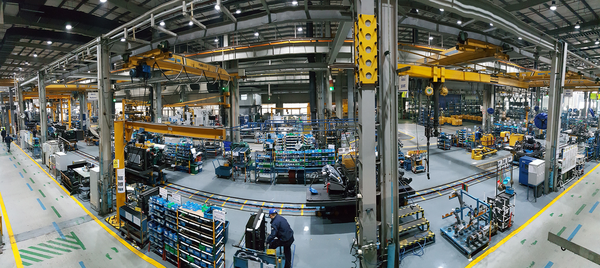 Shanghai
SH: Volvo Group Factory Tour
What better way to kick off December 2022 than joining SwedCham for an out-of-office and out-of-the-ordinary company visit? On 1st December 2022, we'll have the privilege of visiting Volvo Group's...
Are You SwedCham's Next Scholar?
New Project & Member Success…
Warm welcome Wei Zi to join the SwedCham team in Shanghai! About Wei Zi: Hi, I'm Wei Zi, the new Project & Member success manager. I'm from Huaibei, Anhui province.…
SWEDCHAM NETWORK: E-COMMERCE & DIGITAL…
To watch the presentation from SwedCham's latest E-commerce & Digital Marketing network meeting, please check below. Want to join the group and get ahead with your online operations? Sign up…
ANNUAL SALARY SURVEY 2022
Human capital is companies most valuable resources but managing and attracting that talent is becoming increasingly challenging. To support our member companies and their businesses in China; the Swedish Chamber…
"NATIONAL DAY" HOLIDAY NOTICE
Beijing Sept. 26 "NATIONAL DAY" HOLIDAY NOTICE  The SwedCham China Team will be on Chinese public holiday "National Day" from Oct. 1 to 9. We will be back on Oct…
中国生命科学领域的赛道与机会
北欧生命科学公司在华迎来新机遇尽管过去几年有各种不利因素,但中国的生命科学领域表现相对良好。疫情凸显出中国医疗基础设施进一步升级的必要性,而人口结构的变化,以及对未来需求认知的提高,加速推进了医疗改革,增强群众获得感和医疗领域投资力度。 鉴于在全球范围内的强大的市场定位,北欧企业可以紧抓中国下一阶段医保改革机遇,在以下增长动力推动下,该行业预计将比世界其他地区增长更快。 人口结构变化,高资产人群日益增多,医疗消费需求逐步增强。 医疗改革为更广泛的医疗保健服务铺平了道路中国全面卫生改革的目标是建立全民基本卫生保健制度,提供安全、有效、方便、廉价的卫生服务。改善卫生筹资工作是为了确保在不同人口群体,特别是最脆弱的高风险群体中更好地分配财政资源。2030健康中国亮点 普及健康生活方式 更加注重预防 提高健康素养、平衡膳食 提高每千常住人口职业医生比例 加大政府在健康领域财政投入力度 药品集中采购(数量相比价格) 政府开展重大改革,以应对医疗费用上升的问题,并通过改革立法和机构重组,改善城乡保健覆盖面之间的严重不平衡。自2009年医疗改革开始以来,中国政府的医疗支出增加了三倍多。2020年,中国医疗支出总额超过7.2万亿元,约占国内生产总值的7%,仍远低于经合组织成员国12.5%和美国16.7%的平均水平。生命科学产业的增长指标制药公司中国是仅次于美国的全球第二大医药市场,预计到2029年市场规模将达到4680亿美元,比2019年的1500亿美元翻一倍多,这意味着年均复合增长率为12%。加速新药获取和批准程序以及放宽医保准入,预计将推动未来几年的数量增长。生物技术中国生物技术市场仍处于早期阶段,预计2020年将达到230亿美元,预计到2025年将达到350亿美元,这意味着复合年增长率将达9%。生物技术是中国一个关键的战略增长领域,可能会看到越来越多的研发资源配置和税收激励来推动该领域的增长和投资。医疗设备据估计,2020年中国医疗器械市场规模约为930亿美元,预计到2030年将达到2180亿美元,年均复合增长率为9%。随着审批程序的加快,以及政府年度卫生支出的预期增长,预计医疗设备市场将进一步增长。与战略伙伴合作释放市场潜力——战略资源虽然中国提供新机遇,但由于各种障碍和独特的运营环境,进入市场(早期公司)和扩张(成熟公司)可能具有挑战性。中国有独特的游戏规则,与当地合作伙伴合作可以带来战略效益,并加快商业化进程。通过快速入市、营收和成本协同,与战略合作伙伴可以获得广泛的利益。更多的客户 向合作伙伴的现有客户交叉销售产品 提升销售:运用内部专业知识加速合作伙伴销售的能力 利用合作伙伴的网络,在新的地区定位新客户 额外的产品 向现有客户交叉销售合作伙伴的产品 研发/商务拓展能力:受益于合作伙伴的独特技术、IP或各种商业许可 参与新的有机遇的经营活动,例如新的许可经营 谈判中处于有利地位 提高在市场上的声誉/地位(合作伙伴成为市场领导者,或在当地更知名) 消除竞争:竞争的投标者或更高的市场份额(客户基础重叠) 规模经济 消除组织架构的职能重叠(研发/销售人员精简) 因订单量增长,需制定更合理的采购周期 北欧公司在中国的合作范围概述许可和分销适用于外商投资禁止准入,或作为长期价值投资的第一步 中国经销商可作为独家经销或非独家经销 对于独家经销商,北欧公司可以在一定时间后约定最低销售量。如果中国公司未能达到目标,将被取消独家经销权 获得特许经营许可证的中国公司需支付北欧公司(1)合作预付款(2)总营业收入中的固定比例费用 合资企业适用于禁止外商占控股或主导地位,或准入门槛较高的产业 可获得多数控制权的方式,例如:通过认购期权/认购新股的优先购买权/优先购买权 没有公司控制权时也能实现协同效应的特定方面,例如:独家代理权 北欧公司给合资企业提供中国产品权利并提供技术转让的保障服务 少数股权投资和收购确保资源、运营和交叉销售的框架 收购成熟的中国标的公司 北欧公司先收购少数股权,在数年后选择以相同的估值收购剩余部分 北欧公司在获得多数股权时需要整合标的公司的财务状况,要求标的公司有良好的财务和合理的估值 如果您对上述主题感兴趣或有任何需求,请随时与我们联系白桦瑞 | Klaus Björkgren副总裁|哥本哈根klaus.bjorkgren@nordic-match.com 王羽嘉|Tony Wang合伙人|上海tony.wang@nordic-match.com 关于诺迈 诺迈是一家精品投资及战略咨询机构,总部设立于上海。诺迈专注于中国与北欧间的交易,致力于帮助有抱负的企业和投资者在北欧和中国之间找寻价值创造的机会。上海 | 斯德哥尔摩 | 赫尔辛基 | 哥本哈根 | 奥斯陆