how boost sales and win chinese customers white paper digital marketing china
HOW TO BOOST SALES AND WIN CHINESE CUSTOMERS – A WHITE PAPER ON DIGITAL MARKETING IN CHINA
The Swedish Chamber of Commerce in China and Empress Consulting are now happy to present a co-produced white paper on digital marketing in China. This white paper aims to give a holistic overview of the Chinese digital market, as well as share some strategies and experiences of Swedish companies conducting digital marketing in China. To help us achieve this goal, we have interviewed eight renowned Swedish companies with a presence in the Chinese digital market, as well as two marketing and e-commerce agencies that have hands-on experience of working with Swedish brands in China.
China's digital market is the largest in the world, and offers a great opportunity for Swedish companies seeking to increase their sales and extend their customer base in China. China has around 1.05 billion internet users, and the massive domestic consumption power of the Chinese digital market makes it a highly attractive venue for Swedish companies to advertise their products and services. However, the Chinese digital market differs from its western counterparts in many crucial ways, and navigating the complex and evolving Chinese digital space requires both adaptability and localized knowledge.
We hope that by reading this white paper you will be able to better understand the many nuances of the Chinese digital market, and gain inspiration by learning how Swedish brands manage to attract Chinese customers.
We would also like to thank the participating companies for their contribution. Click the link to download and read the full: HOW TO BOOST SALES AND WIN CHINESE CUSTOMERS – A WHITE PAPER ON DIGITAL MARKETING IN CHINA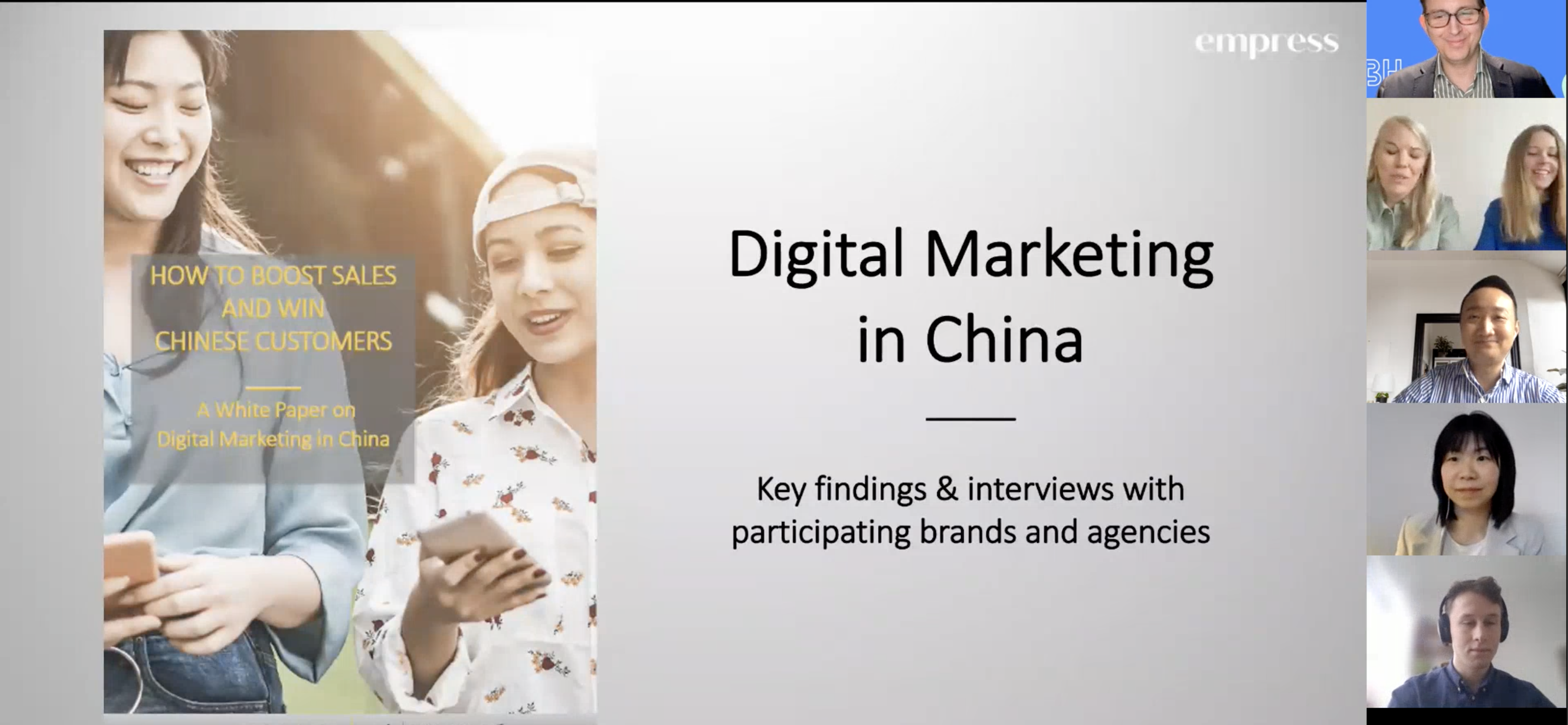 If you are interested in watching the white paper launching presentation webinar SwedCham hosted together with Empress Consulting, please download the video recording by clicking: https://swedchamchina.wetransfer.com/downloads/05978f1a966dba1b01f0f19206a52ab020230425025624/0f28db