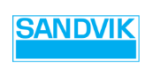 MAIN RESPONSIBILITIES
Ÿ Fulfills total delivery of technical solution and sales support to end-customers and distributors, in close cooperation with Account Managers to grow share of wallet at maintain, strengthen and develop customers.
Ÿ Coordinates and organizes interaction between technical and commercial departments of the company, as well as relevant distributor services for projects in the Sales department/Cluster entrusted. Prepares integrated solutions for customers.
Ÿ Engaged by Account Managers to visits to current and potential accounts.
Ÿ Support Account Manager in new product and service introduction to customers.
Ÿ Recommends products and services that fit well with clients' business needs during solution offer with Account Managers.
Ÿ Responds to more complex technical questions regarding the organization's products, systems or services.
Ÿ Develops and delivers training to educate internal employees and external partners and customers on the features of their purchase.
Ÿ Troubleshoots, investigates, and resolves technical problems that arise during or after implementation.
Ÿ Develops test applications used for testing modules, including customer-specific components.
Ÿ Support in Business Development
Ÿ Develops business plans in conjunction with Account Managers as appropriate, to ensure market share increases/key product focuses within the sales department are achieved in line with financial targets and KPI's.
Ÿ Ensures proactive customer need analysis to be presented to Account Manager.
REQUIRED COMPETENCIES
Ÿ Broad technical knowledge in Metal cutting tools.
Ÿ Structured, business orientated approach to support a diverse and geographically spread team with technical competence.
Ÿ Ability to manage customer requests and business issues effectively within a complex and global matrix organization, capable of leveraging functional resources working in a matrix organization
Ÿ Ability to listen to customers and sales project teams to understand underlying needs and ensure suitable technical solutions are delivered to secure profitable business for Sandvik Coromant.
Ÿ Requires comprehensive knowledge of relevant software programs, e.g. CAD/CAM
Ÿ Knowledge in the field of digital technologies in metalworking (industry 4.0), LEAN processes and advanced metal cutting machining methods.
Ÿ Experience of project work and project management (engineering and productivity increasing)
Ÿ Ability to apply digital tools of Office 365 in daily work with internal and external stakeholders (ex., Teams and etc.).
Ÿ Strong execution capabilities for technical deployment of products and ensuring that the work is considered to be 'closed' in order that a commercial deal can be closed by the Account Manager.
Ÿ Able to create synergy, collaborate and gain commitment to execute action plan.
Ÿ Be structured and well organized including time management skills.
Ÿ Strong execution capabilities
Ÿ Being a good communicator and skilled at making technical presentations in front of a targeted group.
EXPERIENCE
Ÿ Solid and proven technical experience with engineering cutting tools skills and knowledge.
Ÿ Proven track record in delivering good business results.
Ÿ Solid knowledge of commercial and technical terms and conditions with industrial customers.
Ÿ Relevant experience from CAD/CAM.
Ÿ Relevant application knowledge
Ÿ Project management knowledge and experience is an advantage
Ÿ Knowledge and experience of managing external and internal customer relationships is an advantage.
Ÿ People management experience is an advantage